White Label Phone Service & End User Support
---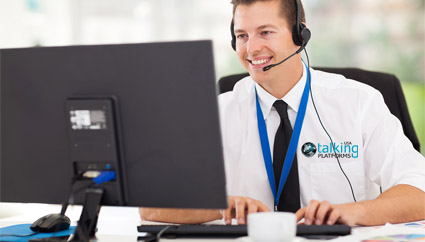 As part of our business VoIP provider programs, Talking Platforms provides you an option to reduce or eliminate your customer technical support issues with our white label phone service & end user support. You may not have the resources to provide quality technical support to your customers or maybe you just want to focus on selling VoIP Services. Talking Platforms created an optional service to address these issues. Under the White Label End User Phone Support program, your customers would be given a dedicated number and Help Desk access to our support center. We would answer the phone or respond to help desk tickets as your company. Once again, a true white label phone service to protect your brand!
Products and Services:
White Label End User Phone Support - Your customers call us for technical support under your company brand
White Label Help Desk - Your customers can access the generic white label Help Desk through your web portal or public internet
Dedicated White Label Support Number - Your exclusive telephone number for your customers to call support
White Label Phone Support Benefits:
Reduce your operating expenses (OPEX)
Reduce the need for expensive technical support personnel
Reduce onsite visits
Increase your time for selling VoIP services
Customer Retention - Your customers get support from highly trained technical support representatives
Optional hourly rate services for complex applications, configurations, and special requirements
Read more about White Label End User Support:

Contact Talking Platforms today or call 202-747-0064 to get started!