How Does PBX Work?
PBX Functionality & Features
---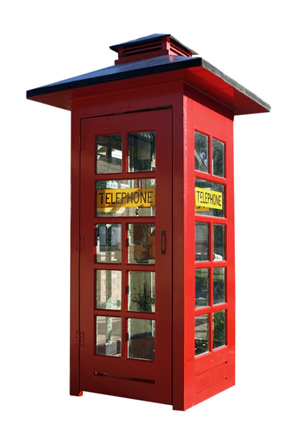 At the core of Talking Platforms is a commercial and carrier-grade IP PBX that emulates all the features many corporate customers expect. Many of these core PBX functionality features also extend to residential customers expecting class 5 telephone services like call waiting, call forward and 3 way calling.
As a service provider under our private label VoIP reseller program, you extend these white label hosted PBX features to your customers in complete transparency. You have full control to either grant them services or restrict them. The PBX functionality is fully controlled by the advanced billing engine so you are in total control of your customers, their usage, and access.
Call us today at (202) 747-0064 to start providing this service to your customers!
PBX Functionality and System Top Features
Free Intra-Domain Calls
Extension Calling
Ring/Hunt Groups
Conference Rooms
Paging Rooms
Auto Attendants
ACD/Agent Queues
IVR Nodes
Dial by Name Directory
Voicemail (Visual/Email)
Voicemail Escape
Voicemail to Email
Direct Voicemail Xfer
Shared Mailboxes
3 Way Calling
Call Forwarding
Call Forwarding - Lost Registration
Call Transfer
Call Hold
Call Return
Call Waiting
Call Wakeup
Park Calls
DND (Do Not Disturb)
Virtual Switchboard (Auto Attendant)
Virtual Extensions
Hot Desking
Barge/Listen/Teach
PSTN / Mobile Calls
Shared Call Appearance (via phone)
Night Service Flags
Extension Monitor (BLF)
Wireless phone Support
Analog Telephone Adapter (ATA)
Call Recording (per extension)
Caller ID (Mapping/Anonymous)
911 CLI Mapping
Music on Hold (MOH)
Programmable System Codes
Phone Express Codes
Time Zone Assignments
Registration Detection/Information
Single Extension/Multiple Devices
Phone Provisioning
Domain/Extension Address Books
CDR Records
Export CDR Records
Rate Cards (unlimited)
Packaged Minute assignments
Call Credit Discounts
Billing/Accounting/Taxation/Prorated
Payment Gateway/User Update
Online Administration
System Alerts and Warnings
* All PBX functionality is configured via the online web interface.
To learn more about how PBX works with our VoIP platforms, give us a call at (202) 747-0064 or email us at This email address is being protected from spambots. You need JavaScript enabled to view it..
Free Internal Calls
All internal calls are free of charge. Calls between remote offices, home workers, traveling workers home or abroad all free of charge.
PSTN and Mobile Calling
Calls to local, national, mobile and international telephone numbers from each extension.
Extension Calling
Call all other extensions in your company using the local extension number.
Virtual Switchboard (Auto Attendant)
The virtual switchboard can be configured to answer all calls before routing them to the required extension. Personalize your own recordings to tailor the virtual switchboard to your requirements.
Hunt Groups
Create hunt groups and map extensions to one or all of the 3 stages. Each stage can be configured to different ringing lengths in seconds. The final stage allows you to redirect the call to a PSTN/Mobile number, hunt group, shared mailbox or auto attendant.
Hot Desking
Hot Desking allows you to go to another IP phone in your domain, dial a special code number and after authentication, your calls will be directed to that phone. Outbound calls will be identified as your extension and not the phone you are hot-desking from.
Barge/Listen/Teach
The "barge" feature allows designated extension(s) to intercept another extension users call and talk to both parties. The "listen" feature allows designated extension(s) to tap into an existing call and listen to the call. The "teach" feature allows designated extension(s) to tap into an existing call, listen to the call and speak with the extension user without being heard by the other party.
Conference Rooms
Create conference rooms so that people can have conference calls. You can join a conference room from any extension within your company, transfer calls into the conference room or a telephone number pointing directly at a conference room for external access. For added security, you can assign a PIN number.
Shared Mailbox
Shared Mailboxes are used as final destinations of a hunt group or auto attendant. A shared mailbox is assigned extensions of end-users who can access the mailbox.
Shared Call Appearance
For legacy customers who want the old style push button or key system functionality for lighted indication when someone is on hold or a line in use. Sometimes referred to as Shared Line Appearance or Shared Call Park. This feature is dependent on phone models.
Paging Rooms

The PBX Functionality can include a paging account type. This allows you to page a group of extensions with a one-way audio message.
Night Service Flags
Service Flags are used to switch the logic on for such features like hunt groups, auto attendants, etc. It acts as a switch (on or off); If the flag is on, then the call will bypass the current extension logic and route to the assigned PBX account. This is useful for functions such as leaving "out of office hours" messages.
Extension Monitor (BLF)
Allows phone lines or keys to monitor another extension or extensions. By controlling the line/key LEDs, it will provide a physical indication of the other extension(s) status such as free, on the line or ringing.
Wireless phone Support
Allows for the use of either traditional analog line wireless phones or SIP-based wireless phones. An analog telephone adapter (ATA) is required to convert VoIP to an analog line.
Analog Telephone Adapter support
Allows for most Analog Telephone Adapters (ATA) to support legacy analog line equipment, such as analog phones, and telephone systems.
Auto Attendants
With your functionalities of Hosted PBX, your customers can set up auto attendant(s). This allows your customer's professional greetings, voice menus and digit options when called.
ACD Queue/Agent Groups
An agent group will queue calls for answering by telephone agents or operators. When an agent is located and available, the call is connected. During the wait, announcements can be played and acted upon by dialing input digits. Additional features allow for announcement gaps, agent recovery, number of agents designations, escalation agents and agent choice by longest idle or random.
Dial by Name Directory
Allows callers to input the name of an extension and get connected to that extension.
Voicemail
Each White Label Hosted PBX account comes with voicemail included. Includes Standard Voicemail, Visual Voicemail, and Voicemail to Email. Additional voicemail options include pin code, vacation access/permission by another extension, missed call notification and announcement modes.
Voicemail Escape

Allows callers to escape out of a voicemail while it's playing the announcement. This option is configurable.
Voicemail to email or message waiting indicator (MWI)
Voicemail may be delivered by email as a "WAV" file attachment, the PBX functionality can send the IP phone a message waiting for indicator (MWI) or both.
Direct Voicemail Xfer

Allows calls to be transferred directly to any extensions voicemail instead of the extension itself.
Call Recording
PBX extensions can be recorded and downloaded. (This option has an additional charge)
Fax to email
DID numbers can be directed to our fax to email service.
Calling Card
The PBX functionality is capable of supporting pin-less calling cards. You can sell customers pre-paid accounts to customers for making long-distance calls. The system checks their Caller ID (ANI) for authentication and prompts them to make their call.
Caller ID (CLI) Mapping/Anonymous
Each PBX extension can be assigned its own Caller ID number based on available telephone numbers (DIDs) or be designates private/anonymous.
911 Caller ID Mapping/Registration

Allows each phone to be set with its own 911 registration information or simply use the same one for as many extensions required.
Music on Hold (MOH)

Provides pre-recorded announcements or music to be played when someone is put on hold. Can be unique to each company.
3 Way Calling
Join 2 calls together with your call and have 3-way conversations. The joining calls can be an extension or an outside line.
CDR Records
View Call Data Records (CDRs) online whenever needed. Live records in real-time.
Call Forwarding
Configure the call forwarding destination via your IP phone or online through our web portal. Configure to call forward all calls, to forward when busy on another call or to forward when there's no answer. Also includes timers and ability to forward call to a second phone or mobile phone number. Includes call forwarding on "Loss of Registration" to the desktop phone, solving the loss of Internet or damaged phone issues.
Export CDR Records
Export Call Data Records (CDRs) online at any time. Configure CDR Templates to export the records.
Call Transfer
Transfer the call to another extension, an outside line or conference room.
Call Hold
Place the call on hold by pressing the on-hold button on your IP phone. The call put on hold can only be picked up by someone on the same phone.
Call Return
Dial a simple star code and the phone will dial the last number that called.
Call Waiting
Provides an audible indicator that another call is coming into your current phone conversation.
Call Wakeup
Provides the ability for the phone to ring at a designated time by using a simple system star code.
Online Administration
Configure the PBX functionality via the online web interface.
Call Park and Pickup
Park calls so that they can be picked up by any other extension.


DND (Do Not Disturb)
Allows the phone to redirect all calls to voicemail.


Virtual Extensions
Allows a user to be part of the PBX without registering a phone, instead use your mobile phone or an external telephone number.
Programmable System Codes (Star * Codes)

Allows you to modify the standard Star (*) Codes for legacy telephone system customers. Configurable on a per-company basis.
Express Codes
Allows an IP phone to be rebooted or reboot with the configuration from the keypad of the phone.
Time Zone Assignments

Each company can be set for a particular timezone, with regards to time-based settings, alerts, and emails.
Registration Detection/Information

From your web-based portal, you can view each extensions registration to gather information such as the phone is registered or not, phone model, firmware revision, and IP/port information.
Single Extension/Multiple Devices

Our white label hosted PBX platform was designed to allow multiple devices to be registered to the same extension. Have a phone at the office, one at home and more anywhere else sharing the same single extension.
Phone Auto Provisioning

Allows your phones, ATA's and attendants (Side Car) to be provisioned with a single URL link. Graphical representation of the phone and keys/lines for programming. Logs to provide diagnostic results.
Address Books

The system provides two main address books, company, and local extension. The company address book is pushed to all phones in the company and the local is for an extension only.
CDR Records

CDR reporting, searching, and exportation is all available through the web portal.
Rate Cards
You can create as many Rate Cards as you require and they are exportable/importable for mass manipulation. A Rate Card is used to determine how much you will charge a customer depending on where they are calling.
Package Minute Assignment

The functionality of the PBX includes tools to create either Packaged or Pooled minute plans based on dial code groups. Packaged Minute plans can be assigned to individual extensions while Pooled Minute plans can be applied to an entire company.
Call Credit Discounts

The billing system can be scheduled to automatically deduct a pre-determined dollar amount against call traffic charges for Hosted PBX, Sip Trunks, and Single Line/Residential accounts. Perfect for marketing and promotions giving away some free amount of call traffic.
Billing, Accounting, Taxation, Payment Gateway, and Proration

The billing system is available to all partners at no cost*. Accounting functions such as customer statements, payment allocations, and real-time profit reporting are included, in addition, to use with the Authorize.net payment gateway for automated or manual payment collection with the ability for users to update billing information from the same unified system portal. Taxation can be handled manually or automatically with the optional integrated SureTax system. Pro-ration is built in to emulate the same billing as the largest telephone companies. (* SureTax is optional with additional fees and the Payment Gateway requires that you acquire a direct authorize.net account)
Online Administration

You can administer your entire account or an individual company through our intuitive web portal.
System and Warning Alerts

Your web portal allows you to quickly find and monitor system alerts and warnings for every customer. Allows you to be proactive and responsive to your customers.
Learn more about our how our PBX plan works, and why you should invest in white label hosted PBX by contacting us at (202) 747-0064.