---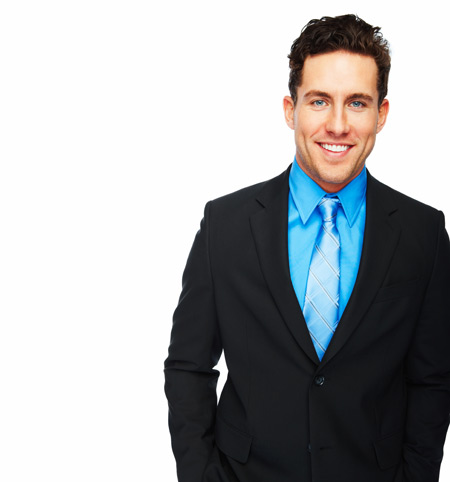 Talking Platforms gives resellers and service providers all the features they need to run a VoIP service. The features you require to run a reliable service are at your fingertips.
Logging into the Talking Platforms service is easy and your features are ready to use. Your customers will see the features under your own brand and company logo. You will have an immediate world class image.
RESELLER FEATURES
Distributors or Reseller
Accounting/Billing
Customer Invoicing
Payment Gateway
Tax Configuration
Configure VoIP Accounts
Packaged Minutes
Unlimited Brands
White Label Branding
Create Companies
Companies Invoices
CLI Mapping
Phone Provisioning
Unlimited Profit Centers
Sub Agents
Currency Conversions
Unlimited Rate Cards
Rate Card Mappings
Brand Configuration
Brand Options
Nominal Accounts
CDR Records
Export CDR Records
PBX, SIP Trunks, and Residential
*All functionality is configured via the online web interface.
Distributor and/or Resellers
If configured to do so, you can have sub-distributors and resellers below your level.
Unlimited Profit Centers
Create unlimited profit centers to control sub-distributors and/or resellers or your own customers. A profit center groups together countries, products, prices, rate cards, branding and brand options.
Accounting/Billing

The platform allows you the choice of utilizing the fully integrated billing and accounting system or your own. The billing system allows you to invoice and/or receive payment from your customers. This feature is free and optional.
Customer Invoicing

The platform has the capability to email invoices directly to your customers with your full branding and works seamlessly with our integrated billing/accounting and payment gateway system.
Payment Gateway

The payment gateway option allows you to process credit cards and works seamlessly with our integrated billing and accounting system. This feature is free and optional.
Configure Tax Options
The platform provides two levels of taxation processing. You can manually apply unlimited tax items at a global, regional or company level. You also have the option to use our fully integrated SureTax™ system to automatically calculate all local, state, federal, regulatory and telecom taxes.
Currency Conversions
Apply currency conversions and sell to other countries outside the USA.
Configure PBX Accounts
Order and configure PBX accounts. Each company is partitioned on the PBX with a unique domain you provide.
Unlimited Rate Cards
Create unlimited rate cards within each profit center. Rate cards can then be mapped to different products if required. For example, you could have a PBX account with packaged minutes attached. When the packaged minutes are all used you may want the call rates to be higher than a standard calling plan. We allow this capability.
Packaged and Company Pooled Minutes
Group together dial codes and time amounts to create a range of flexible packaged minute plans to assign to a PBX account, SIP Trunk or residential account. Apply to individual extensions and/or company pooled minutes.
Rate Card Mappings
Rate cards can be mapped to different products if required. For example, you may have a PBX account with packaged minutes attached. When the packaged minutes are all used, it's common for providers to charge more than the standard call plan. Rate card mappings allow this capability.
Unlimited Brands
Within each profit center, you can have different brands. A brand is a way of identifying different products with different prices along with different brand options (if required).
Brand Configuration
You have full control over your brand configuration.
White Label Branding
Configure the color of the login page, images for invoicing, remit to address for invoicing, and bring in HTML or pages from your website. Make your portal look and feel like your product.
Brand Options
Various options are available at the brand level such as controlling customer permission to view CLI mappings, delete accounts, view CDR columns and much more.
Create Companies
Each company lives in its own partition on the system. View, configure and control everything to do with your customers. Your account supports unlimited customers.
Company Invoices
Each company has its own set of invoices for billing.
Nominal Accounts
Each profit center has its own set of nominal accounts. These include debtors, sales and tax, and creditors.
CLI (Caller Line Identity) Mapping
Each PBX extension, SIP Trunk or residential line can be assigned its own CLI number or you can choose to present a single CLI number such as the reception or auto attendant. You are responsible for CLI mapping of your customers.
Phone Provisioning

The platform supports advanced phone auto-provisioning with Polycom, Cisco SPA, Yealink, and Grandstream. Optional support is provided for you to create your own templates.
CDR Records
View Call Data Records (CDRs) online at any time. Available for export as a CSV file format.
Sub Agents

The platform is not just for your end customers, you can supply VoIP services for your vendors and 3rd parties to resell. With our "Reps" feature their companies and commissions can easily be managed.
Export CDR Records
Export Call Data Records (CDRs) online at any time. Configure CDR Templates to export the records.
PBX, SIP Trunks, and Residential
We provide your core products to sell your own service. Thes includes Hosted PBX accounts, Registered or IP authenticated SIP Trunks and Residential accounts. We also provide WebFax and Call Recording.