Top Rated VoIP Reseller Services - Generate up to 70%
---


Cloud VoIP based services are the future, offer amazing cost benefits and recurring revenue, but what happens when you want to offer cloud services under your company name and brand? How do you offer these cloud-based VoIP services to your customers without exposing a 3rd party company? How do you control pricing and billing? Do you compete with the same company delivering your cloud-based services?
Talking Platforms was designed to address these issues. We provide private label, cloud-based VoIP communication services to companies and organizations looking to expand their offerings without investing in expensive hardware, software, and ongoing maintenance support.
As one of the top-rated VoIP reseller services available, Talking Platforms never competes with you. We do not sell to end-users and forward any direct requests to our partners. Our advanced system provides full company branding from web-based portals to invoicing. Monthly revenue and customer payments stay with you. It's simple, you support your customer and we support you.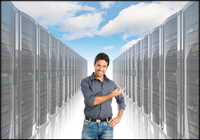 What cloud-based services does Talking Platforms support?
Hosted VoIP PBX Services

Hosted VoIP Residential Services

Hosted SIP Trunk Services

Hosted Billing and Invoicing for these services

All Private Label VoIP Platform and Services
What makes us a top-rated VOIP Reseller?
We only work with the channel and never compete with you

100% pure White Label. It's your branding and platform

You set your pricing and profit. No commissions or splits

No contracts or long-term commitments

No minimum monthly requirements

No data bandwidth charges

No expensive onsite training

Over 10 years in service with reliability and stability

Optional White Label end-user support
To learn more about our top-rated VoIP reseller program with Talking Platforms and how we can help you generate up to 70% margins without investing in costly infrastructure, call 202-747-0064 and choose option 1. This email address is being protected from spambots. You need JavaScript enabled to view it. today to get started with our cloud VoIP services!
If you're not interested in selling these services and looking for an alternative or to upgrade your current telephone or communications system, contact us to have one of our certified partners provide you a quote.

Talking Platforms, LLC. - 16192 Coastal Highway. Lewes, DE 19958 - 202-747-0064. You either subscribed or requested information from us or an affiliate in the past. We will occasionally send relevant updates, newsletters, advertisements, and promotions. We do not sell or present your information to 3rd parties.