---
VoIP White Label Reseller Programs

The Talking Platforms Solution allows VoIP White Label Resellers, Service Providers, MSPs, VARs, IT Providers, PBX Interconnects, ISPs, WISPs, Entrepreneurs, or any VoIP distributor to provide VoIP services. These services include Hosted PBX, Residential, SIP Trunking, and Fax. In addition, the service is 100% white label for your unique company branding. With Talking Platforms, there is no reason to build the software yourself, use open source solutions, individual IP PBXs, or become agents of a competitive provider. We provide you with our white-label Softswitch platform to be a successful phone company.
Call us today at (

202) 747-0064

to learn how you can take your business to the next level by signing up for our white label reseller phone service.
There are numerous Wholesale VoIP providers in the marketplace, but our VoIP white label reseller programs have a distinct advantage over the competition in terms of reliability and state-of-the-art security.
Join our VoIP White Label Reseller Program Today!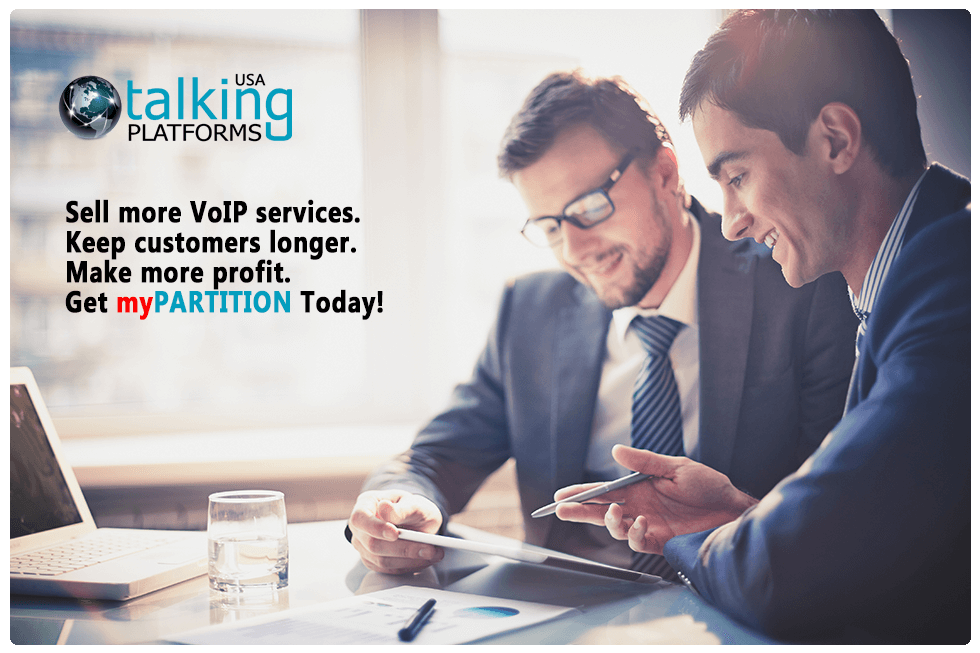 We spent years developing a reseller VoIP platform to ensure resilience and robustness. Talking Platforms has now been delivering real business benefits to service providers and resellers across the USA for more than 15 years.

The cost of developing or purchasing a platform like ours has previously proven to be a significant barrier to entry. Now, by sharing our software and our hosting capacity, we are now opening up exciting new business opportunities to become a wholesale VoIP provider at a time when VoIP adoption rates are soaring. Most major carriers now utilize VoIP for most commercial voice traffic in North America.
The Talking Platforms solution is unique
, opportunities are increasing and the timing could not be better to start a business as a white label reseller for
hosted VoIP services
. VoIP white label resellers, distributors, IT providers, managed service providers, wholesale VoIP providers, phone system installers, ISPs, WISPs, office product companies, and many more have applied Talking Platforms solutions to increase their revenue and profit margins.
White Label means we don't sell direct to end-users and we don't compete with you!