Why choose our hosted PBX reseller program?
---
Take advantage of Talking Platforms hosted PBX reseller program by using our award-winning hosted PBX Softswitch and platform. In the corporate, enterprise, and government marketplace, traditional PBX telephone systems have dramatic costs associated with them in terms of operating and maintenance costs. Simple changes like adding, moving, or changing an extension can have substantial costs involved with outsourced maintenance contracts. Hardware support contracts only add to the overall expense. The return on investment (ROI) can take well over 5 years. Growing companies can end up spending more capital than they need to expand and grow. That's where Talking Platform's hosted PBX reseller services come in!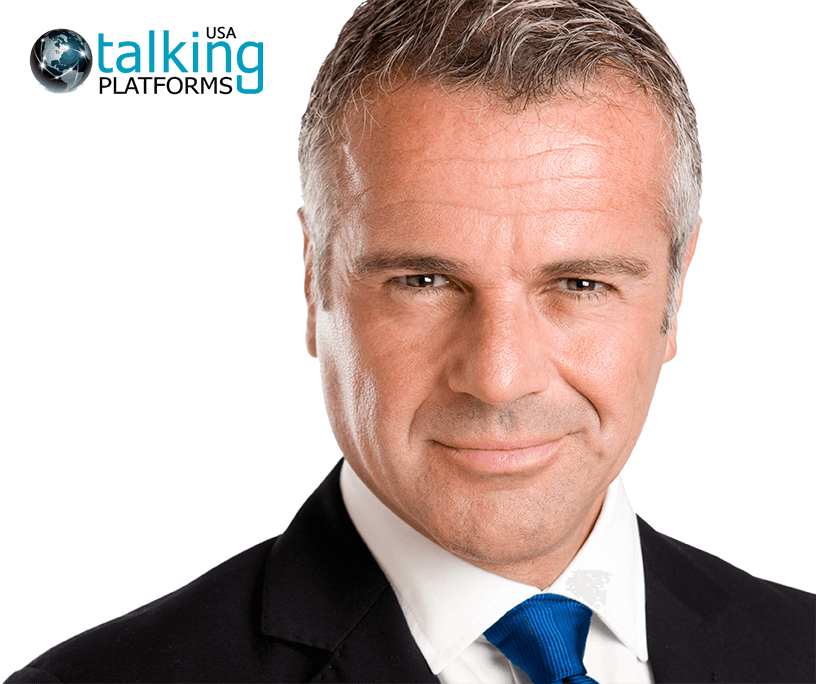 What is PBX?
This is an acronym for Private Branch Exchange. A PBX is typically used in a company, business, or organization allowing telephone communications between customers, employees, and the outside world. In addition, the PBX provides common features to help facilitate a better experience for both the company and its customers. For example, an Auto Attendant feature acts as a receptionist by automatically playing pre-recorded messages and allowing callers options to access different parts of the organization without the need for human intervention. Learn more about how a PBX works and the advanced PBX features.

What is a Hosted PBX Platform?
In the past, the PBX was a physical piece of hardware physically located within the company, business, or organization. You would run dedicated cabling from the PBX to the proprietary phones that only worked with that particular PBX. With a Hosted PBX platform, the PBX functionality was converted to software and run on secure servers in a data center and shared by many companies. You only need standard-based VoIP phones at the physical company location with a connection to the Internet to receive and make calls. In addition, you gain many new features and capabilities due to the use of the Internet and its connectivity. One of the best features of our Hosted PBX platform is based on the company losing electricity and/or Internet connectivity. In the past with PBX, this usually meant busy signals for customers calling in. In this scenario with Hosted PBX, any customer calling into the company will experience the same quality service and hosted PBX features since it is located in a secure and redundant powered data center, in fact, the employees can receive calls on their smartphones automatically.
Become a Hosted PBX Reseller

The world is changing rapidly and people now work remotely, from home or at the office. Communicating between remote offices or home workers will have additional costs. The extra time taken to check personal phone bills to ensure calls are used for company matters can be costly, time is money. Hosted PBX servers and hosted VoIP solutions are both options for growing companies.
Talking Platforms is a hosted PBX reseller that allows you to be free to move locations at any time.
Home workers
, offices in different geographic locations, or even abroad all communicate and connect to the same servers at Talking Platforms. You can move any phone where you would like, all you need is a high-speed Broadband connection in order to connect to our hosted PBX platform.
Hosted service means renting. Renting has substantial benefits over purchasing for most companies, especially when the shelf life of hardware is short-lived and the initial investment cost is very high.
When you sell Private Branch Exchange (PBX) services to your customers, they immediately reap the benefits of reduced capital expenses, lower operating costs, and elimination of expensive hardware contracts while at the same time lowering operational costs associated with reduced national and international long-distance calls. This is all done by using our convenient and affordable hosted PBX platform.
White label means your brand is the only one your customers see. You maintain complete control over your service and your customers don't know anything about Talking Platforms. In your customer view, you are the service provider.


As a Hosted White Label VoIP Platform, Talking Platforms allows you to become a Hosted PBX reseller to provide services to your customers quickly and with the reliability you demand.
Don't put off becoming a hosted PBX reseller, contact us at (202) 747-0064 today!