How to Become a VoIP Provider
Reseller Profile
---
Talking Platforms would like to make a solid partnership with service providers, resellers, MSPs, VARs, ISPs, WISPs, IT Providers, and any organization throughout the USA that currently offers service-based white label VoIP solutions to their own small and medium-sized customers and would benefit from using our wholesale reseller programs.
Contact us at (202) 747-0064 to get started with one of our VoIP platforms today!
VoIP Reseller Business Profile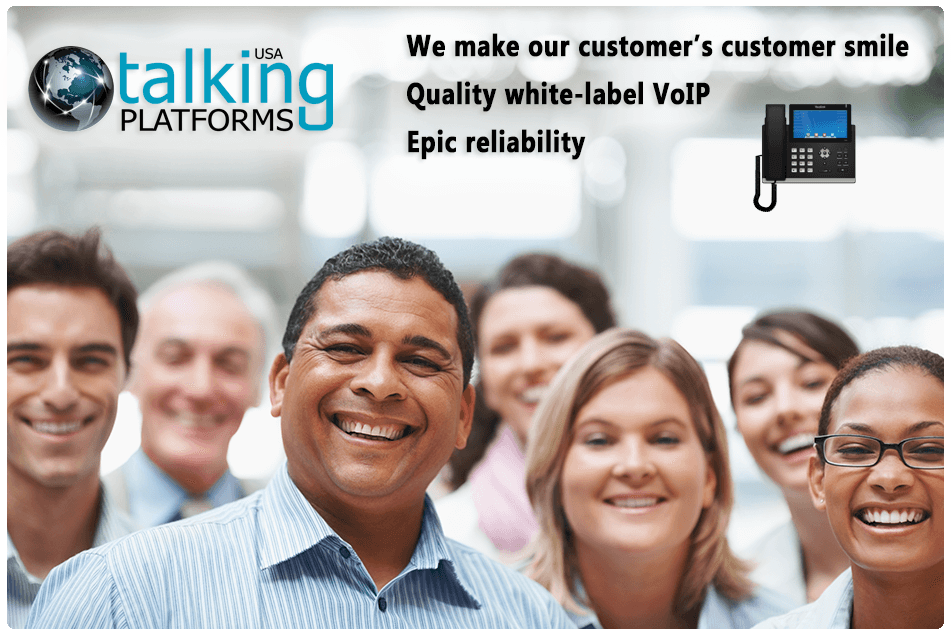 To become a VoIP provider through Talking Platforms, we look for Managed IT, Cable, DSL, and ISP/WISP providers who want to enter the Hosted PBX services market but are not ready to implement their own solutions due to technical, financial, and resource barriers. This makes a wholesale VoIP reseller program like the one with Talking Platforms a great option.
We are looking for companies that offer IT-based services, consultancy, and supplies to an existing customer base.
We are also interested in medium to large service providers that might be considering the purchase of Softswitch where our myPARTITION service model would put them on our Softswitch but at a fraction of the cost. Typically less than a yearly maintenance support contract for a brand name Softswitch.
A typical reseller does not need to know anything about offering telephone services, however, they need the vision to see the potential revenue streams and additional services they can offer the existing customer base by becoming a VoIP provider.
You will find new business by offering VoIP and hosted PBX services, which in turn will reward itself by having the chance to offer your other services. The market is ready, and growing, and opportunities are endless.
The ideal VoIP business reseller will provide IT-based services and therefore be able to offer first-line support to their own customers. Talking Platforms will fully support your team's support issues. We do provide an affordable option for White Label End User support if you're lacking the resources to address front-line technical support.
Next Steps to Become a VoIP Provider
To sum it up, Talking Platforms is looking for individuals and organizations who understand that a company that has become a VoIP provider is built on reliability, quality service, and overall functionality. Your customers have been trained for years by the telephone company to pick up their phone and always expect a dial tone. They were trained to use features like call waiting, call forwarding, and voicemail. When this functionality does not work, customers will rarely stay with that VoIP provider. Utilizing IP PBX software solutions, small start-up providers may appear attractive when you think of short-term costs, but in the long term, they will have dramatic costs tied to outages, customer turnover, and technical support issues.
Choose Talking Platforms today as your white label VoIP reseller partner today!